37 Arrested In Major ICE Sweep In New Jersey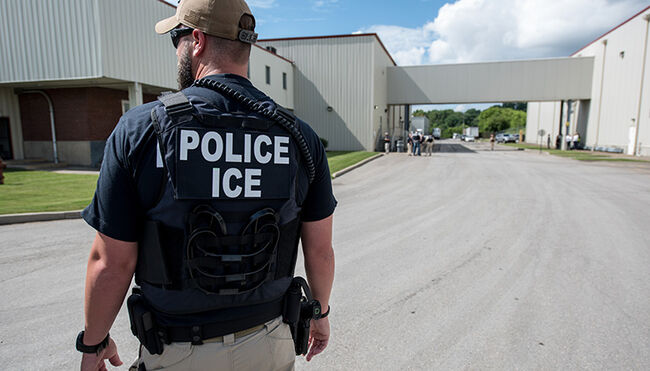 Immigration and Customs Enforcement (ICE) agents arrested 37 people in a major sweep in central New Jersey. Ruben Perez, Acting Field Office Director of Enforcement and Removal Operations in Newark blasted Middlesex County for "protecting criminal aliens" in a news release announcing the arrests.
"ERO New Jersey will continue to enforce ICE's commitment to public safety," said Ruben Perez, acting Field Office Director of ERO in Newark. "Middlesex county, which aspires to be a 'sanctuary county' by protecting criminal aliens, in the process assists criminals in undermining federal law, and creates a dangerous environment in the community. It also overburdens local law enforcement. ICE will continue to execute its mission in such communities."
Federal officials said that 16 of the people arrested had been released from Middlesex County Jails, despite the fact that ICE issued detainers requesting the jail hold them for immigration officials.
The sweep occurred over a five day period and targeted people who were previously arrested or convicted of crimes. The age of the people taken into custody ranged from 21 to 68 and they came from 13 different countries.
Some of the arrests and convictions included: aggravated criminal sexual contact, aggravated assault, DUI, hindering apprehension, endangering the welfare of a child, battery, theft, burglary, possession of a weapon, forgery, domestic violence assault, disorderly conduct, and illegal entry.
ICE said that the 37 people will remain in their custody pending removal or immigration proceedings.
Photo: Getty Images